Wow. Talk about an epic night – the Dabble NRL Meetup was off the charts! If you are new here, hey 👋, we are all about crafting unforgettable nights for you and your best mates to soak in the magic of major sporting and racing events. Well, because Dabble is just that cool. 😎
On the 1st of October, 120 Dabblers gathered in the heart and soul of the Sydney CBD to witness the clash of the titans: Penrith vs. Brisbane. The energy was infectious, spirits were high, and our Dabble community was at large.
The NRL Grand Final sent shockwaves of excitement across the Dabble community, and boy, oh boy, did we lap it up! Our Dabble Dabblers, a league of sports enthusiasts, were on the edge of their seats as the last couple of minutes unfolded in all of its nail-biting glory.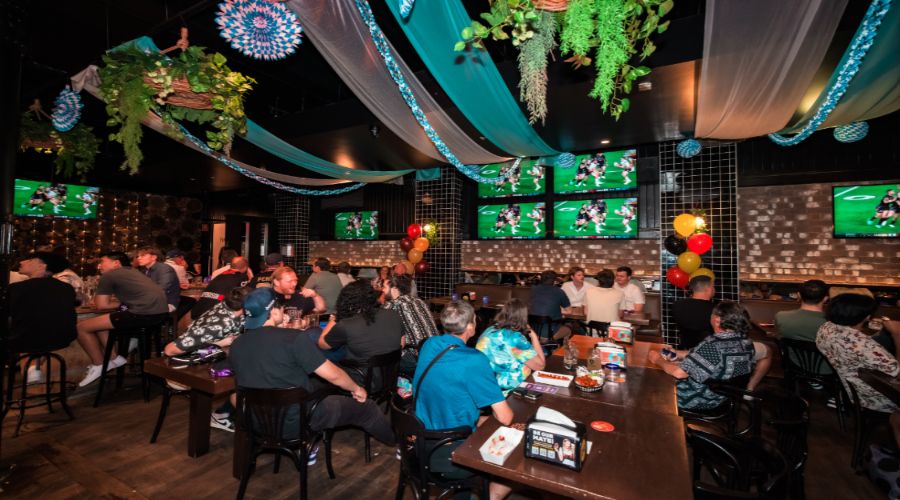 And, you know us it just wouldn't be a Dabble event without adding a little bit of star power to our Meet Up. We had the honour of hosting our esteemed guests, Chris Walker and Robbie Kearns who engaged our guests by sharing the downlow from their NRL careers. 🌟
But hold the phone... there is more! We amped up the excitement with a NRL Dabble Quiz Competition. Picture this: a chance to snag an exclusive Dabble jersey that is rarer than a shooting star (we don't even have one!) The stakes were sky-high, the competition was fierce, and three lucky guests walked away with a rocket prize. 🚀
And what is a grand event without a touch of magic? At our Embroidery Station, Dabblers got to sprinkle a little bit of their unique Dabble charm by embroidering their handles on their very own Dabble caps. Now, that is what we call Dabble style!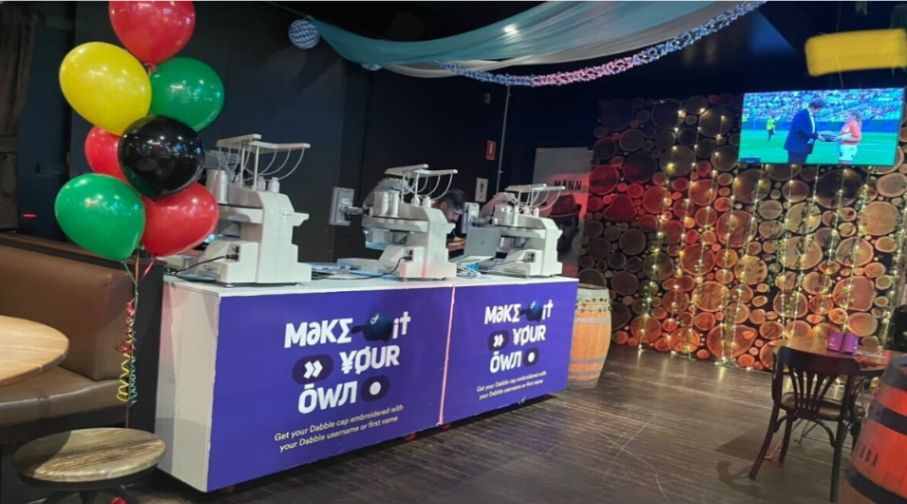 Of course, no good ol' fashioned sports event is complete without some lip-smacking food and drinks. We had the whole spread, from pretzels to sliders and even a German hot dog station. And to wash it all down, drinks flowed freely, keeping the spirits high and the cheers louder. 🍻
Keen to be a part of our next epic event? Check out our upcoming events here, and hey, don't forget to join the Dabble fam (if you haven't already). We promise it will not disappoint. 😉
Until next time. 👋