Holy smokes, Dabblers! Our Melbourne Cup Meetup was the talk of the town, and why wouldn't it be? It is the race that stops the nation, and our event was the cherry on top. If you are new around here, welcome 👋. At Dabble, we are all about curating bomb.com experiences (just like this one) for our Dabblers and their best mates because, well, we are just that cool. 😎
We kicked off the eagerly awaited festivities (you know it is our favourite day of the year), with a whopping 120 enthusiastic Dabblers in attendance! Yep, you read it right – 120 Dabblers were ready to get their Melbourne Cup groove on!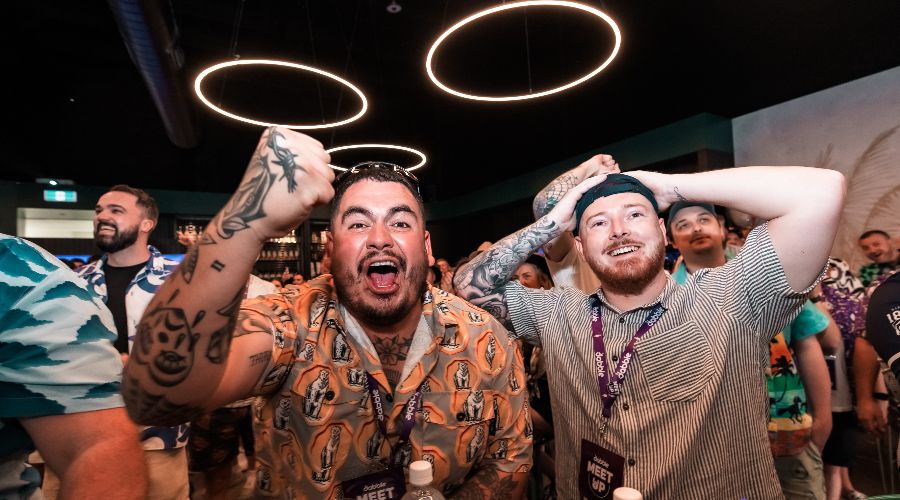 And because we don't do things by halves, we had to have a theme for the day - 'Copy Mate'. Let us tell you, our Dabblers brought their A-game! The purple carpet transformed into a runway with everyone strutting their stuff in their best matching outfits. How did we decide on the ultimate Dabble style icon, Melbourne Cup Edition? A good ol' fashioned game of Rock, Paper, Scissors, of course!
The party got even hotter with some familiar faces gracing us with their presence: Jake Barker Daish, Peter Hooley, Chris Walker, Adam Cooney, Heath Shaw, and the man of the hour, our very own Josh Jeans, lit up the event with their star power! Talk about a major FOMO lineup, right there.
But we are not just about the races: we are about the wins for our Dabble fam. We dished out some HOT prize giveaways, including tickets to the Dabble Corporate Box at the MCG for either an AFL or Cricket game. Talk about winning both on and off the field! But, the fun didn't stop there. We held our very first "Name That Horse" giveaway and it was a smash hit. Dabbler MelStar emerged victorious with the winning name - "Rocket Time". Move over, other horse names – Rocket Time is the true winner of the day! 🚀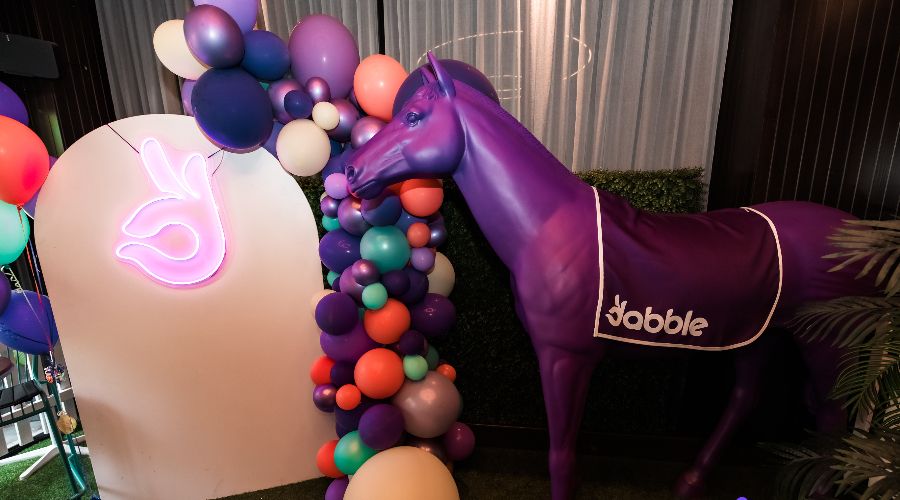 What's a Dabble meetup without some scrumptious food and refreshing drinks? We treated our Dabblers and our tastebuds, letting everyone escape the Melbourne heat at The Palms, Cremorne. 🌴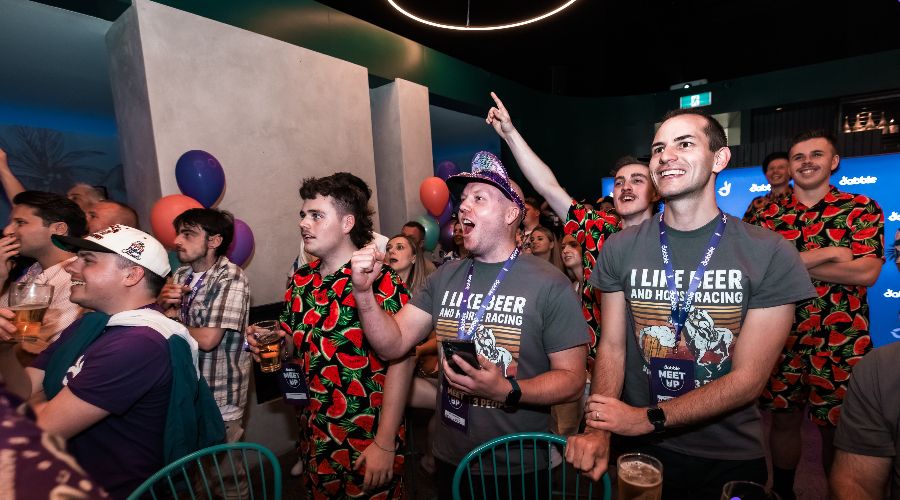 This meetup was one for the books, and seeing our Banter channels come to life IRL was an absolute blast! But guess what? That is not all Dabble has up its sleeve. Stay tuned because, if you missed out on this one, there will be plenty of fun to jump into in the future. We promise it won't disappoint.
Until next time! 👋